Welcome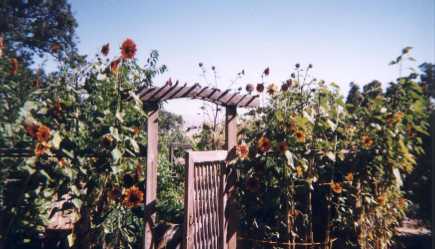 to
Michaela Roessner's
Web Page
---
---
Michaela's solo exhibit, "Landscape as Architecture," at the Maturango Museum in Ridgecrest, California, November 11 - Dec. 14, 2005, is now "hung" online here on her website. Just click on the new virtual gallery door and it will take you to the exhibit. You can see larger versions, if you wish, and the specs. on each piece, by clicking on the thumbnails.
---
New and Recent
New and forthcoming:

Michaela is joining the faculty of Western State College of Colorado's low-residency MFA in Creative Writing program. Information on the program can also be found at the site's Facebook Fan page. 

In addition, she will be a workshop faculty member at Western's annual summer writing conference, Writing the Rockies.

New: Short story "Pie in the Sky" appears in Electric Velocipede's current issue 21/22.
Recent: Short story "Crumbs" was included in the Nov./Dec. issue of The Magazine of Science Fiction and Fantasy.
---
---
Books and Reviews:
Paperback, Tor Books, $6.99
ISBN: 0-812-55015-3



The Stars Compel
Tor Books, October 1999
Hardcover: ISBN 0312857551
"I highly recommend The Stars Compel to anyone who enjoys fantasy, history, intrigue and courtly passion because this book has them all."
— S. Joan Popek
Millennium SF & F
"Roessner's sequel to her historical fantasy The Stars Dispose brilliantly recreates Renaissance Italy and brightly imagines the love of young Catherine de Medici.... Most satisfying of all of this hearty novel's mingled flavors is the sprezzatura, or easy grace of the loving master, with which Roessner concocts her luscious Italian settings, replete with recipes that even on the page breathe the seductive scents of Tuscany: Bellissima."
—Publishers Weekly, September 20, 1999
"The Stars Compel is a fine and brilliant work of historical fiction that brings life to Renaissance Rome."
—The Midwest Book Review, October 1999


---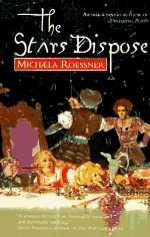 Paperback: Tor Books, March 1998
ISBN: 0812550145
Hardcover: Tor Books, April 1997
ISBN: 0312857543
Reviews of The Stars Dispose
"...Rich sights and smells pull you into a world of her creation.... She concocts a magic of her own with her writing."
— Alex McGilvery
Millennium Science Fiction & Fantasy Magazine
"A sumptuous Renaissance fantasy..."
---
Interviews
---
Essays
An Appreciation of Lisa Goldstein
---
Search Powell's Bookstore
for books by
Michaela Roessner
[Search opens new browser window to Powell's Books,
a great independent bookstore in Portland, Oregon.
To return, switch browser windows or close new window.]
---
---
Link to Michaela Roessner's home page
---
Offsite links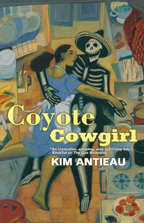 For those of my readers who enjoy the marriage of imaginative writing and food, Kim Antieau's Coyote Cowgirl is now in stores and available online.
---
---
Text & Photos Copyright © 1999-2005 by Michaela Roessner
---
You are visitor
---
provides free home pages for its members.
Site space maintained by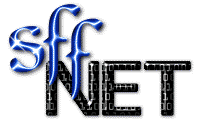 ---
Updated